Do you wonder how to edit the audio of a video clip right while editing in Animotica? This guide will show you how to detach audio from a video clip while editing for further editing:
Select a preferable video or overlay.
Click the speaker icon. This step will take you to the video's sound setting.
Click "Detach Audio" or use a hotkey (Ctrl+Alt+D) to detach audio from a video.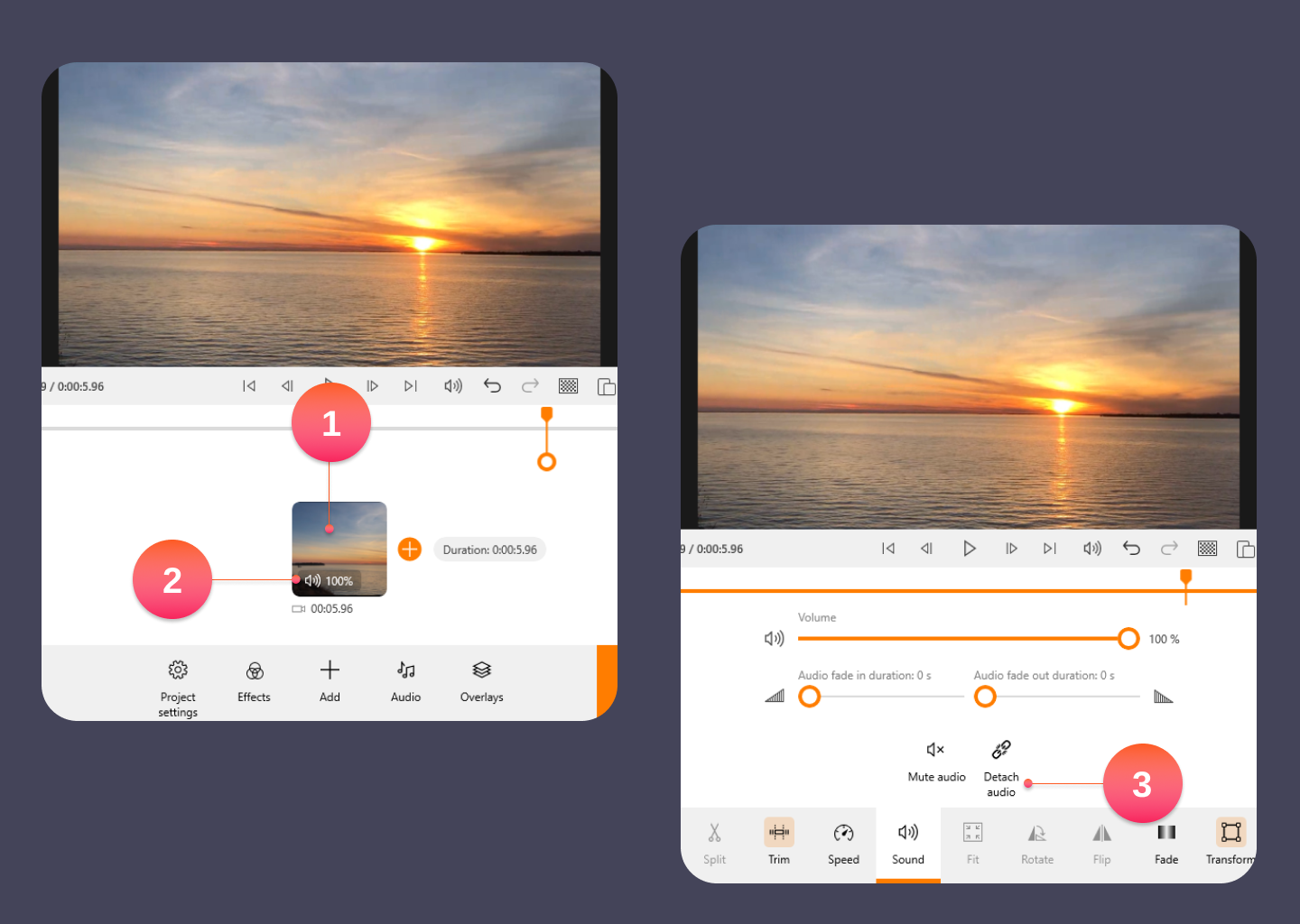 Illustration: Detaching audio
Voila! You can trim, split, change the speed, or duplicate audio now. Stay creative with Animotica!
Related topics
How To Add Fade-In/Fade-Out Effect To Audio
Animotica Keyboard Shortcuts (Hotkeys)
Create optimized and proxy files in Animotica
How To Create The First Project