The Animotica team is launching updates frequently. If you want an update, choose one of the following options.
Option #1. Set up automatic updates.
If you want to automatically update all the apps you installed from the Microsoft Store, please follow this guide.
Option #2. Update Animotica from the Microsoft Store updates section.
1) Launch the Microsoft Store app.
2) Navigate to 'Download and Updates' on the top right corner of the page.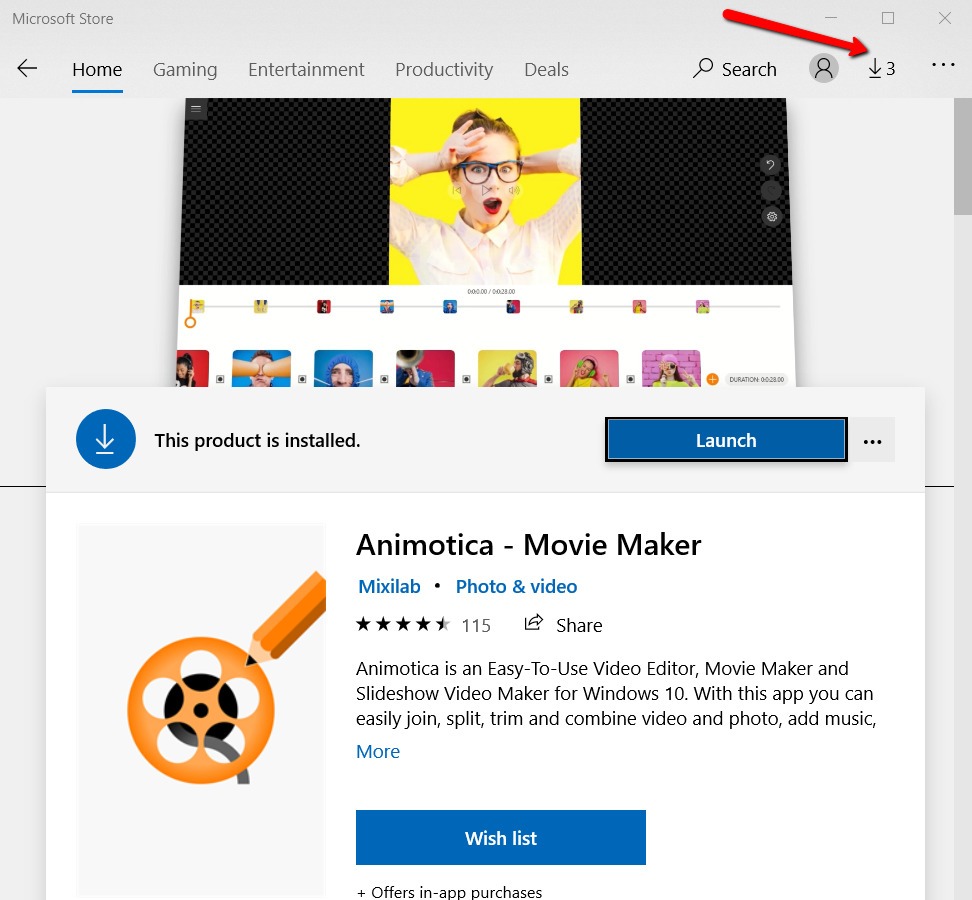 3) In the list of updates, you will see Animotica. Click 'update'.
Option #3. Update Animotica from the Microsoft Store app page.
Alternatively, you can visit the app page and get an update manually. To do so, please follow these steps:
1) Open the Animotica page on the Microsoft Store.
2) You'll see the install option to update an app.
You will never miss a thing if you follow us on social networks. Each update is posted with the hashtag #animoticaupdate.
Follow Animotica on Facebook, Twitter, or Instagram to be the first to know about the updates.
That's it. Have fun ;)